What is a Home Inspection
A home inspection is a thorough visual examination of the structure, systems and components of a home by an experienced, objective professional home inspector. It will inform you on whether there are any major defects or system inadequacies at the time of purchase and will educate you about the construction, operation and maintenance of the home.
A home inspection includes a thorough visual examination of the house from top to bottom. During the inspection the following systems and components will be looked at closely:
Roof: Roof coverings, flashings, roof drainage systems, skylights, chimneys, plumbing vents and ventilation.
Exterior/Site: Exterior walls, siding, trim windows, doors, porches, patios, decks, steps, stairs, garages, sidewalks, fences , gates , driveways and lot grading & drainage.
Attics: Framing, sheathing, insulation and ventilation.
Interior: Walls, ceilings, floors, doors, windows, countertops, cabinets, stairs and fireplaces.
Plumbing: Water distribution piping and valves, gas distribution piping and valves, sinks, toilets, tubs, showers and water heaters.
Electrical: Service entrance wires, main electrical panels, auxiliary electrical panels, distribution branch wiring, outlets, switches, lighting fixtures, appliances and ceiling fans.
Heating/Cooling: Heating systems, cooling systems, ducting (where visible) house fans and air filters/cleaners.
Structure: Foundations, basements and crawlspaces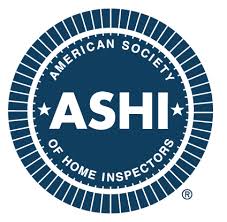 A complete home inspection should cover all of the major systems of a house, including structure, exterior, roofing, electrical, heating, cooling, insulation, plumbing and interior. At a minimum, an inspection should meet the Standards of Practice of the American Society of Home Inspectors® (ASHI®). Ferguson Home Inspection makes every attempt to exceed the ASHI Standards of Practice.